LEGENDARY PRAGUE STAG DO!
Currently Prague is the second coolest bachelor party destination in Europe. It is not by chance that a lot of men come here with their friends to have one of the biggest parties of their lives.
Prague is a wonderful historic city with a multitude of things to see and feel: from Baroque architecture to 80% absinthe.
The local girls are pretty and Czech beers are very good and ridiculously cheap. It is a must for groups who are fond of pubs, and it is recommended to visit at least twice!
You can be party animals or you might like having calmer programs during the day, in Prague you will find the best programs suiting your needs.
We can provide you with all of the most popular stag programmes here, too, and we are ready to organize your weekend including the transfer from the airport, the accommodation, the dancers, the stag pranks, the delicious dinners, as well as chill programmes against hangover.
What is more, our best tour guides are going to accompany you during your trip!
Build your own weekend!
Click/touch picture to select stag do activities, pranks, strippers, transfers, or accommodation!
MEET YOUR STAG DO GUIDES IN PRAGUE
All of our tour guides are highly qualified, with an excellent local knowledge. They are ready to make your wild stag party weekend even more enjoyable and unforgettable!
The atmosphere in Prague is unforgettable, not only because the wonderful renovated buildings, but also because of the pubs and excellent restaurants.
It is a famous travel destination: the number of tourists visiting Prague each year is five times the city's whole population! It is worth returning to the city several times also due to the multitude of sights. And by the way: only one pub crawl is not a pub crawl!
The most popular Czech beer brands are the following: Pilsner Urquell, Gambrinus, Budweiser and Staropramen Pubs and restaurants usually close at midnight, but at party places the party goes on until dawn!
And don't be surprised if you smell weed sometimes... In parks it is quite frequent, even on working days in lunch breaks, but there are even some pubs which tolerate it. Pursuant to Czech laws, anyone is allowed to own 5 plants at home.
How much does a pint of beer cost in Prague? 1 euro.
Pubs (pivnica) and the pub atmosphere is the speciality of Prague. Having a beer session or "drinking beer" after work is part of Czech citizens' lives. They say that we can talk about a beer session only above five pints, below this amount it only counts as beer drinking. In more popular pubs it is worth reserving a table in advance. It is a bit surprising but very nice part of the culture to use the beer mat for ordering a beer.
There are some beer mats placed in the middle of the table: if you take one of them and place it in front of you on the table, it means that you would like to order a pint of beer. If the glass is empty and you haven't put the beermat on its top, the waiter will automatically serve the next round. Consumption is indicated by a piece of paper in the middle of the table: each pint is indicated by a mark. The craft beer industry is flourishing in the Czech Republic.
If you go to Prague but you don't visit at least one or two local places to taste the local craft beers, then it means that you did not really visit Prague.
Minipivovar U Fleků (Křemencova 11., Praha 1)
They have been brewing beer and receiving guests for more than five hundred years now. The 13 degree Balling thick black lager has been brewed based on the same recipe since 1843. This is a place worth visiting!
Pivovarskýdům (Lípová 15., Praha 2)
This was the first brewery in Prague to start diverting from the rules of traditional Czech beer brewing, and started to brew wheat beer or beer with cherry, banana, coffee or nettle. 
KlášterníPivovarStrahov (Strahovskénádvoří 301., Praha 1)
The brewery in the yard of the Strahov monastery opened its doors ten years ago, evoking the old monastic brewing traditions.
Pivovar U Bulovky (Bulovka 17., Praha 8)
Besides the classic Czech light and brown lagers they also brew a Bavarian wheat beer – these types are always available – and also they have a changing variety 6-8 types of specialities, e.g. Altbier from Düsseldorf, Munich Helles, Dortmunder Export, wheat double bock, ale or the Czech type wheat beer.
If you are interested in something more besides the famous Czech beer culture, check out the Hradčany, the Castle District, too. Prague is similar to a jewelbox, and the castle is the perfect venue to travel in time, and imagine how the aristocracy of the Monarchy lived their everyday lives.
If you've had enough of the selfie sticks pointing towards the St. Vitus Cathedral, then have a look at the awe-inspiring Royal Garden of the Prague Castle, the Královská zahrada, or the Petřín Hill, which is a nice green area with an observation tower on its top.
If you want to flee from the crowd of people on and around the Charles Bridge, Vojanovy Sady is the solution: here you may even encounter some peacocks.
Have a rest in one of the parks of excellent atmosphere located outside the city centre. These are excellent venues for an afternoon chill-out, and also there are less tourists here.
The public transportation in Prague is cheap and very good! On most of the tram lines there is a night service, too, which makes it much easier to get back home even after midnight.
The 30 minutes' ticket costs 24 CZK, while the 90 minutes' ticket costs 32 CZK. During these periods it is allowed to change for an unlimited number of times.
It is likely the worst kept secret of Europe: night life in Prague is excellent!
The city boasts three party districts:
the New Town, including the Wenceslas Square, is the district where you'll find most of the pubs, and there is a big crowd of people. This is the best place to meet girls or other friend groups.
the Old Town is a bit calmer and more expensive, but there are quite a number of good bars and restaurants.
the Small Town and the Castle District are ideal places to avoid big crowds and to have a calm evening out.
You will find the biggest parties here: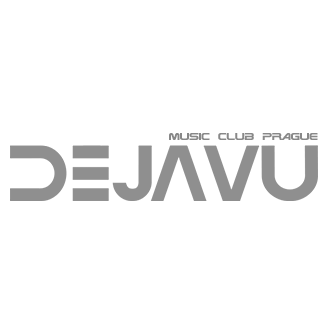 It is located in the centre of Prague, a couple of minutes' walk from Náměstí Republiky. If you have tried it out once, you will definitely want to return again. The staff is very friendly.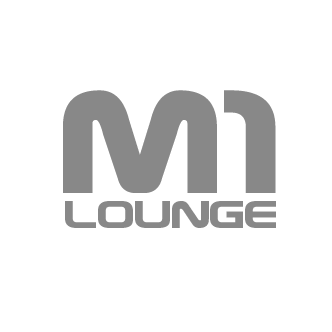 It is an elegant place in Prague. You can be sure that after sunset all of the cool guys and girls of the city will come to M1. Music is good and the cocktails are strong. The resident DJ-s play R&B, hip-hop, rock, dance and house. DJ-s are open to music requests, too.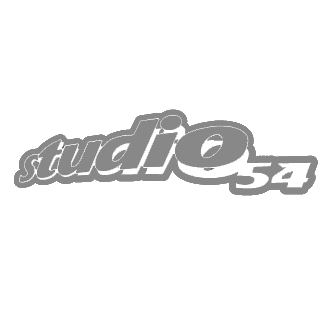 Studio 54 is the most well-known after club in Prague. It does not open until 05: 00, and it does not close until late in the morning. The club is popular among staff working at clubs in other parts of the city, who chill out here after work.
If you haven't had enough of partying, there's no better place in Prague. Even if the sun has risen a long time ago.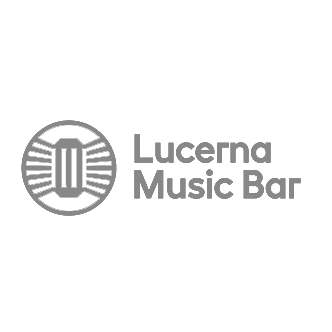 A lot of tourists and locals are partying here. There is a video disco with the music of the 80s and 90s! The dance floor is full with people from all age groups, the party lasts every day from 11 pm to 5 am, with beloved pop anthems. This is the biggest party place in Prague.
Hotels
Booking hotels in the city can be pretty costly, and most do not take Stag Parties. Luckily Stagmadness gets discounted rates, which we pass on to our clients. Why pay full price for rooms and suits when Stagmadness can get you discounts in luxurious Hotels.
Stagmadness Apartments
If you think stag party budgets are better spent on beer, adrenalin activities and strippers than hotel rooms- choose a Stagmadness Apartment.
Stagmadness Hostels
Need a place to crash or on a budget? We have solution for this too.
Don't know yet? Just choose at your planner: 'I need accommodation', and we'll offer the best for your needs.