That's where it can pay off to get help from the professionals. Companies like Stag Madness can help you plan an epic stag weekend to send your mate off to wedded bliss in style. They'll know all the Stag Do's and Stag Do Nots. They know the most popular stag locations and stag activities. Get a stag company on side to make planning the ultimate stag weekend simple for everyone.
To help, we'll walk you through how to choose the right event planners for stag holidays, whether you are staying home or going to one of the best European destinations.
Table of Contents
Stag Do Companies – The Basics
A stag do is a time-honoured tradition that allows the groom-to-be to let loose with his closest friends before tying the knot. It's a chance to create unforgettable memories and bond with the people who matter most. Planning the perfect stag do can be a daunting task, which is why stag do companies are becoming an increasingly popular option. In this article, we will take a look at the basics of stag do companies and how they can help you create the perfect experience.
The significance of a memorable stag do
A stag do is a once-in-a-lifetime event that the groom and his friends will remember for years to come. It's a time to celebrate, have fun, and enjoy each other's company before the groom settles into married life. A memorable stag do can strengthen friendships and create bonds that will last a lifetime.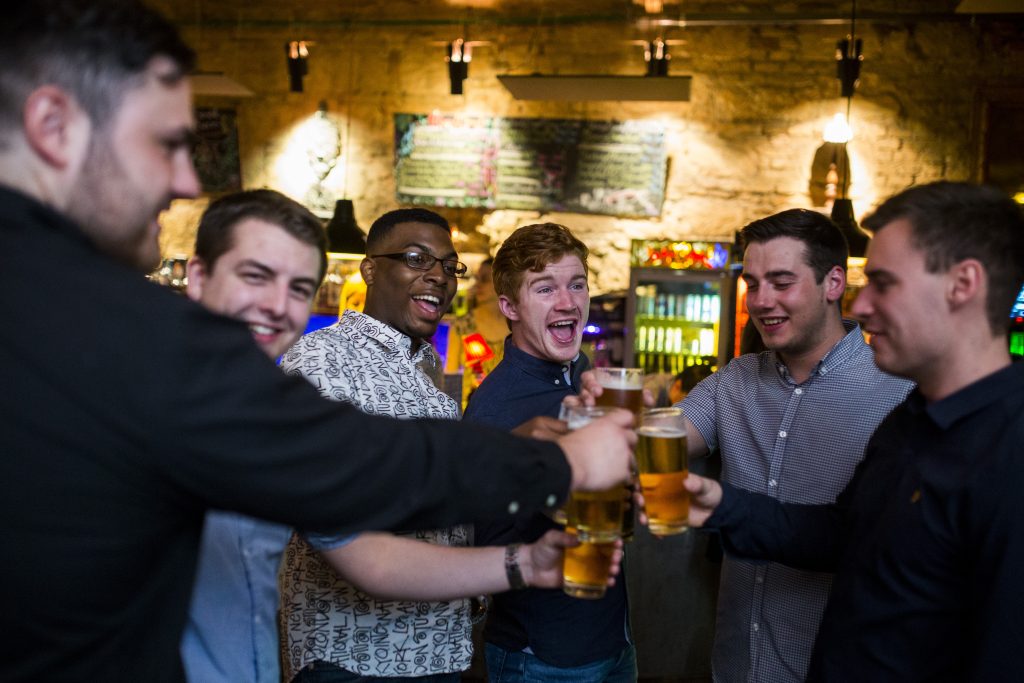 The role of stag do companies in creating the perfect experience
Stag do companies can help take the stress out of planning a stag do by handling everything from accommodation and activities to transportation and meals. They have the expertise and experience as an event organiser to meet your specific requirements and budget. They can also provide valuable recommendations on the best activities and destinations based on your group's preferences.
PRO TIP:Planning is key to a successful stag do. Make sure to research and book everything well in advance, from transportation and accommodation to activities and reservations. That way, you can avoid last-minute stress and ensure that everything runs smoothly.
Step 1: Identifying Your Stag Do Objectives
The first step in planning a successful stag do is to identify your objectives. This includes establishing a budget, considering the groom and guests' preferences, deciding on the theme and atmosphere, and selecting the ideal location. Once you have a clear idea of what you want to achieve, you can start looking for a stag do company that can help you bring your vision to life.
Establishing your budget
The budget is a crucial factor in planning a stag do. You need to decide how much money you can realistically spend on the event, who pays for the stag do and then look for a stag do company that can work within your budget. Be sure to consider all the costs involved, including accommodation, activities, transportation, meals, and any additional services or add-ons.
Considering the groom and guests' preferences
When planning a stag do, it's essential to consider the preferences of the groom and the other guests. Think about what the groom enjoys doing and what activities he would like to participate in. Also, consider the personalities and interests of the other guests, and choose activities and destinations that will appeal to everyone. It is also important to ask who I should invite to my stag do?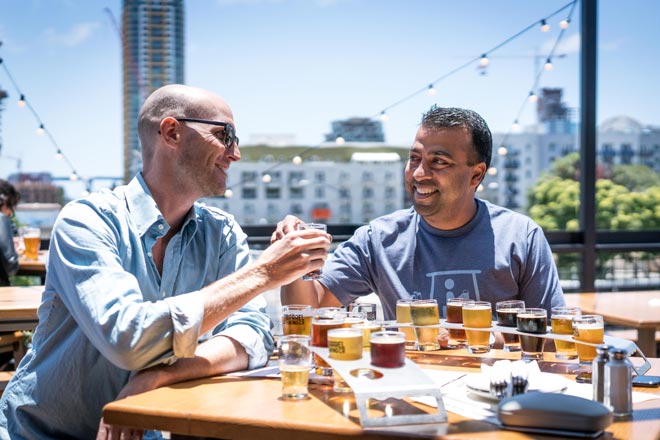 Deciding on the theme and atmosphere
The theme and atmosphere of the stag do will set the tone for the entire event. Think about what type of event you want to have, whether it's a wild party or a more relaxed getaway. The theme and atmosphere will also help you determine the type of accommodation and activities you should choose.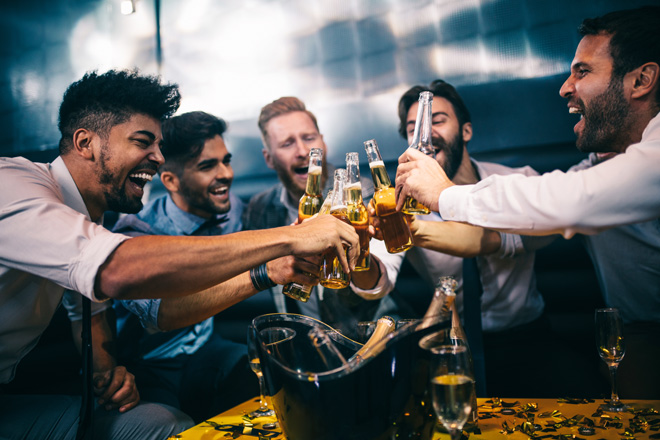 Selecting the ideal location
Choosing the right location is crucial to the success of a stag do. Consider the accessibility of the location, the availability of accommodation, and the activities and attractions available in the area. Look for a location that can provide the perfect backdrop for your chosen theme and atmosphere. Also note that the best stag do locations do not have to be the most expensive ones.
Step 2: Researching Stag Do Companies
Beginning your search online is the best way to find a variety of stag do companies quickly. With a simple Google search, you'll find a plethora of options to choose from.
Be sure to look for companies that specialise in stag dos and have experience planning similar events. Keep in mind that the best companies may not always appear at the top of search results, so be sure to dig deeper.
Seeking personal recommendations is another great way to find a reliable stag do company. Talk to friends, family, and colleagues who have planned stag dos in the past. Ask about their experiences and which companies they would recommend. Personal recommendations can be invaluable when it comes to selecting the right company for your event.
Be sure to check out the testimonials and reviews
Reading testimonials and reviews is a crucial step in evaluating potential stag do companies. Look for reviews on independent websites and social media platforms to get an idea of the company's reputation. Read both positive and negative reviews to get a balanced view of the company's strengths and weaknesses. Also, try to pay attention to the time of the review. The Stag Do company might have been terrible two years ago but is brilliant now. Or, the opposite, which could be a disaster for your party.
Compiling a shortlist of potential companies
This is the final step in the research phase. Create a list of companies that meet your requirements and budget, and then begin the evaluation process. It's good to make a longer list you can cut down than to try to be too precise in the beginning.
Step 3: Evaluating stag do Company Credentials
Let's face it: anyone can throw a website up and advertise a tour of nine fabulous bars and clubs in Paris. It's really easy to grab some tourist stock photos, make up some lines about how great the stag company is, and pretend to be good.
But this could cause real problems. An inexperienced or even negligent party company could cause you serious issues with unexpected costs, last-minute cancellations, or total loss of your deposit when they disappear from the face of the earth.
Let's take a quick look at how to do your research.
Investigating experience and expertise
This phase is particularly crucial when selecting a stag do company. Look for a company that has experience planning events similar to yours and has a proven track record of success. A good company should be able to provide you with a portfolio of past events they have planned.
Remember those reviews we mentioned? Look for real Google reviews or reviews on TripAdvisor. An independent review site is more likely to give you an honest picture than the company's own website.
FUN FACT:The term "stag party" originated in the United States in the 19th century, where it was used to describe a social gathering of men.
Assessing customer service standards
Assessing customer service standards is also important when choosing a stag do company. Look for a company that is responsive, communicative, and attentive to your needs. A good company should be willing to work with you to create a tailored experience that meets your specific requirements.
Reviewing available activities and destinations
This is another key factor to consider when evaluating a stag do company. Look for a company that offers a variety of stag weekend ideas, activities and destinations that align with your group's interests and preferences. A good company should be able to provide you with a detailed itinerary that includes all the activities and destinations you want to experience.
Confirming financial protection measures
The final step in evaluating a stag do company is confirming whether or not the company has some form of financial protection.
IMPORTANT:Look for a company that is financially stable and offers financial protection measures in case of cancellation or unforeseen circumstances.
A good company should be able to provide you with a clear understanding of their financial protection policies.
Step 4: Comparing stag do Packages and Services
Your stag do company selection is not complete without a careful comparison of different stag do packages and services. Here are some factors to consider:
Analysing package inclusions and exclusions
Make sure to read the fine print when comparing packages to ensure you're getting the most value for your money. Check for any hidden costs that may not be immediately apparent. Top hidden costs could be things like drinks, transportation, tips, and entry fees.
Evaluating customization options
A good stag do company should be willing to work with you to create a bespoke experience that fits your group's preferences. Find out how much flexibility is available in terms of activities, accommodation, and dining options.
Comparing pricing and value for money
Price is always a factor, but don't just go for the cheapest option. Instead, focus on finding the package that provides the best value for your budget.
For example, one company might seem pricier because their total cost is a few hundred pounds more. But take a look at the activities and fine print. They may have included taxi costs, door charges, and tips for staff.
Exploring additional services and add-ons
Some companies offer additional services and add-ons that can enhance your experience. These could include a personal concierge, dedicated transport, or other options that will make life easier.
Consider things like transportation, photography, or VIP club entry to make your stag do unforgettable.
Step 5: Making a Decision Based on Key Factors
Choosing the right stag do company requires some careful consideration. Here are some key factors to keep in mind:
Reputation and track record
A good reputation is worth its weight in gold. Look for companies that have a track record of delivering great stag do experiences, and check online reviews and testimonials to get an idea of their reputation.
Transparency in pricing and terms
Make sure you understand all the costs involved and what you're paying for. The best stag do companies are transparent about their pricing and terms, so there are no surprises later on.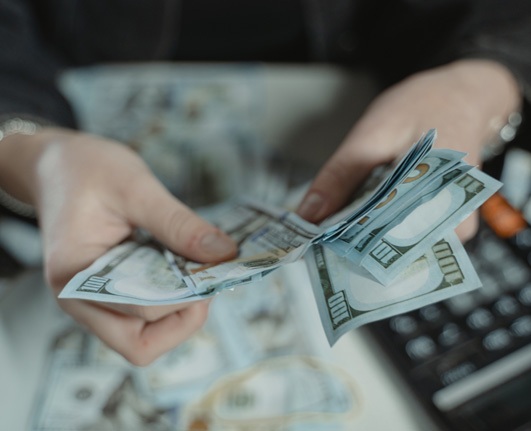 Flexibility and adaptability
Things can change quickly when planning a stag do, so it's important to choose a company that can adapt to your needs. Find out how flexible they are with changes to your itinerary or group size.
Cancellation and refund policies
No one likes to think about the worst-case scenario, but it's important to know what happens if you need to cancel or reschedule your stag do. Make sure you understand the company's cancellation and refund policies before you book.
NOTE THIS:Don't be afraid to ask anything, from specific activity details to emergency procedures.
Step 6: Finalising Your stag do Company Choice
Now that you've narrowed it down to a few companies, it's time to pick a winner. This is going to be pretty simple, but let's lay out all the things to do.
Requesting detailed quotes and proposals – After completing the previous steps, it's time to finalise your stag do company choice. You should start by requesting detailed quotes and proposals from your shortlisted companies. This will give you a better idea of what each company is offering and the associated costs.
Clarifying any questions and concerns – It's essential to clarify any questions or concerns you may have with the company.
Negotiating terms and conditions – This is also an important part of finalising your choice. Don't hesitate to ask for what you want or need. It's your stag do, after all, and the company wants your business.
Confirming your booking and payment arrangements – Once you've settled on the details, it's time to confirm your booking and payment arrangements. It's always a good idea to double-check all the details to ensure there are no surprises on the day.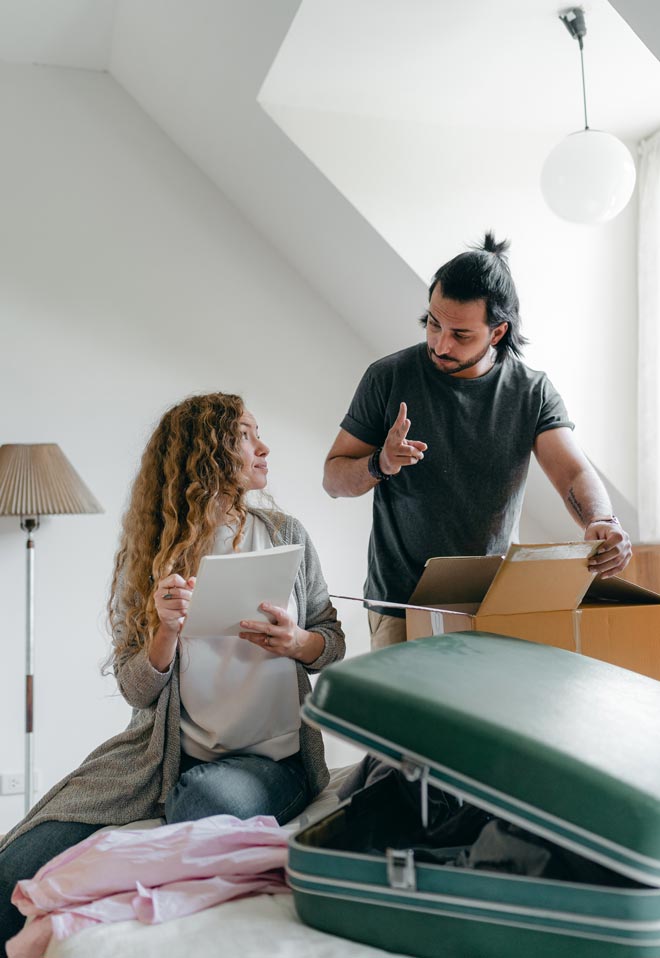 Step 7: Preparing for Your stag do
With your stag do company booked, it's time to start preparing for the big event. Here are some things to consider when planning a stag do:
Communicating expectations and requirements
Make sure everyone in the group is on the same page about what's going to happen and when. The last thing you want is for someone to be surprised by something they weren't expecting.
Assigning responsibilities within the group
You cannot do every single thing yourself. So, another essential part of preparing for a stag do is delegating tasks to various people. This will help ensure that everything runs smoothly and that everyone has a good time.
PRO TIP:Assign someone to be in charge of music, someone to be in charge of snacks, and someone to be in charge of keeping track of time, for example.
Factor in dietary restrictions and special needs
This will ensure that everyone can enjoy themselves and that no one is left out.
IMPORTANT:Don't forget to factor in dietary restrictions and special needs. Make sure you know if anyone has any specific requirements, such as vegetarian or gluten-free diets, or if anyone has mobility issues.
Planning for contingencies and emergencies
Finally, planning for contingencies and emergencies is always a good idea. Make sure you have a plan in place in case something unexpected happens. This could be anything from bad weather to an injury. Having a backup plan will help ensure that your stag do is still a success, no matter what happens.
TRAVEL TIP:Research the local laws and customs before you travel, as different countries may have different rules regarding alcohol consumption and public behavior.
Wrap Up
A stag do is a significant event that should be memorable for everyone involved. Choosing the right stag do company can help to take the stress out of planning the event, and create a unique experience tailored to your needs. It also helps you avoid having to come up with last minute stag do ideas. In summary, the seven steps to selecting the best stag do company are identifying your objectives, researching stag do companies, evaluating credentials, comparing packages and services, reviewing testimonials, booking in advance, and staying in touch.
If you want help, get in touch with our team at Stag Madness. We've planned hundreds of legendary stag parties and stag weekends in Europe's best destinations. We'll help you get everything sorted with no stress and no hassle. Contact us today for a friendly chat to get started.
Frequently Asked Questions
How far in advance should I start researching and booking a stag do company?
It is recommended to start researching and booking a stag do company at least 3-6 months in advance to ensure availability and to have enough time to plan and prepare for the event.
Can stag do companies cater to specific themes or unique requests?
Yes, many stag do companies offer a range of themed packages and can cater to specific requests and preferences. It is important to communicate your requirements clearly with the company to ensure they can accommodate your needs.
How can I ensure an inclusive and enjoyable stag do for all guests?
To ensure an inclusive and enjoyable stag do for all guests, it is important to consider everyone's preferences and needs when planning the event. This can include choosing activities that everyone can participate in, accommodating any dietary restrictions or special needs, and creating a welcoming and inclusive atmosphere.
What measures can I take to guarantee a smooth and memorable stag do experience?
To guarantee a smooth and memorable stag do experience, it is important to choose a reputable and experienced stag do company, thoroughly research and compare packages and services, communicate clearly with the company and guests, and plan for contingencies and emergencies. It is also important to assign responsibilities within the group and ensure everyone is aware of expectations and requirements.