In this article, we've compiled a list of 20 cheap stag night ideas that will save you money, but still be a great time for everyone. From daresome activities to unforgettable bar crawls, here at Stag Madness, there is something for every groom-to-be and his crew to enjoy.
Table of Contents
Cheap Stag Do Ideas
Outdoor adventures
One cheap stag do idea that will make for a memorable stag weekend is an outdoor adventure. Everyone loves an action-packed stag weekend and there is nothing better than being in the outdoors doing a fun activity. So what are a few active stag weekend ideas in the outdoors that would not break the bank? Here are just a few that the groom and his stags would enjoy.
1. Hiking
There's nothing better than heading out hiking with your pals and family members in a stunning setting. It's adventurous, uplifting and thrilling yet doesn't have to break the bank with your chosen location.
2. Camping
Another unusual stag idea that the groom and his stags will enjoy is camping. With the help of an expert choosing the best stag locations, you can pitch up a tent, enjoy some songs and beers by the campfires and play some hilarious games. Why not combine it with a beach day for a memorable stag weekend?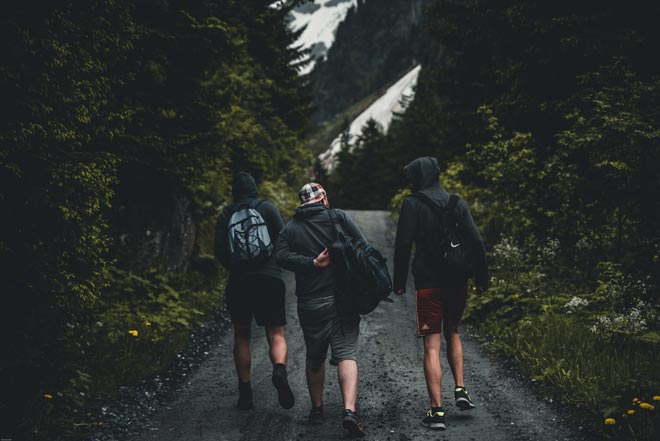 DIY pub crawls and brewery tours
Another popular stag activity that you could arrange as a cheap stag do is DIY pub crawls and brewery tours. Everyone loves a fun-filled stag where they can enjoy a few drinks and see the night in with their closest family and friends. There are so many different types of DIY pub crawls and brewery tours, here are just a few ideas.
3. City pub crawl
A city pub crawl is a great European stag idea and if you go through a company like Stagmadness, they will ensure you go to the best bars and pubs in the city with special discounts included to cut costs.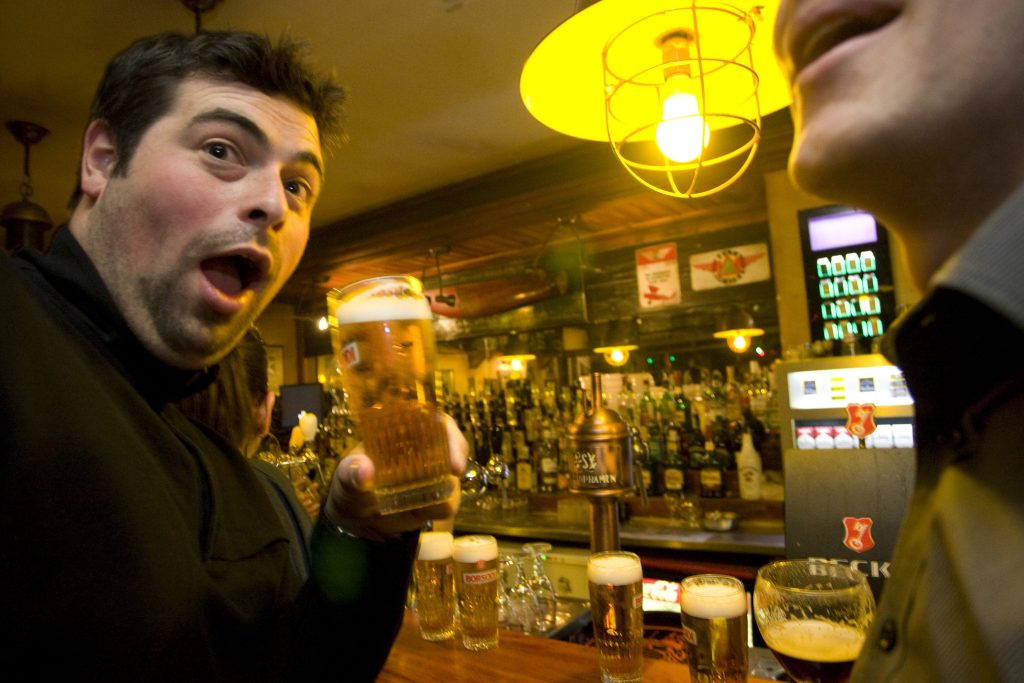 4. Local brewery
You could also visit a local brewery for a great inexpensive stag. It won't cost a lot, especially if there is a significant group of you and you might get to do some beer tasting too.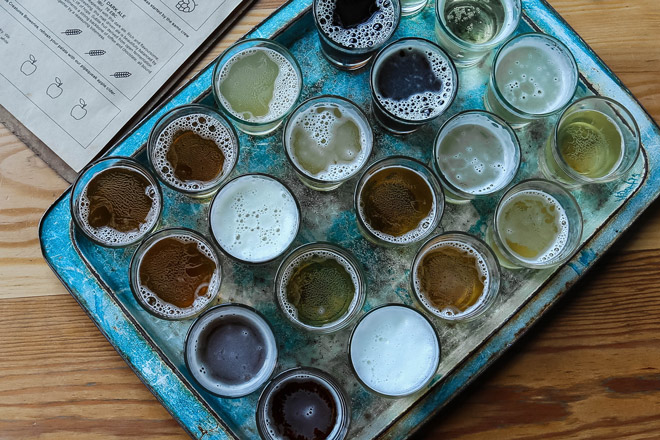 FUN FACT:Celebrating a groom's last night of freedom traces all the way back to Spartan times- they loved a good knees up!
Sporting events and activities
A favourite stag idea that a lot of grooms and their gang enjoys is sporting events. It's a chance to have a bit of friendly competition while the banter remains intact for future stories between friends. There are lots of ideas for different sporting events and activities you can get involved in while keeping the stag low-cost.
5. Bubble Football
Bubble football is a great way to have some fun while keeping costs down. It's a great laugh between the guys and it offers some friendly competition too when the group plays in teams.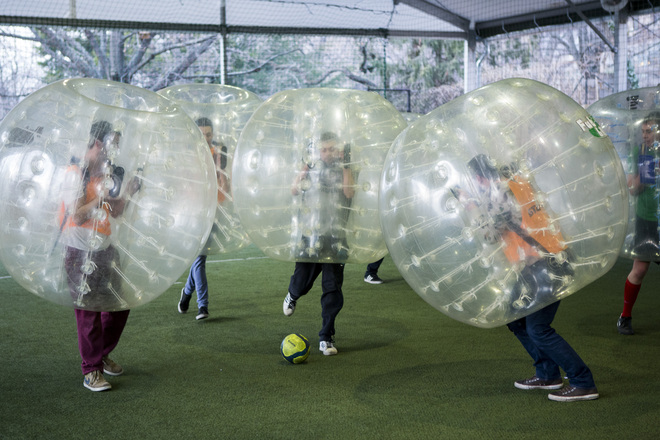 6. Paintball
A fun, exciting activity that everyone loves on stag dos is paintball. There are some good deals on the activity with special deals on paintballs. It's a fun-fuelled stag sporting activity.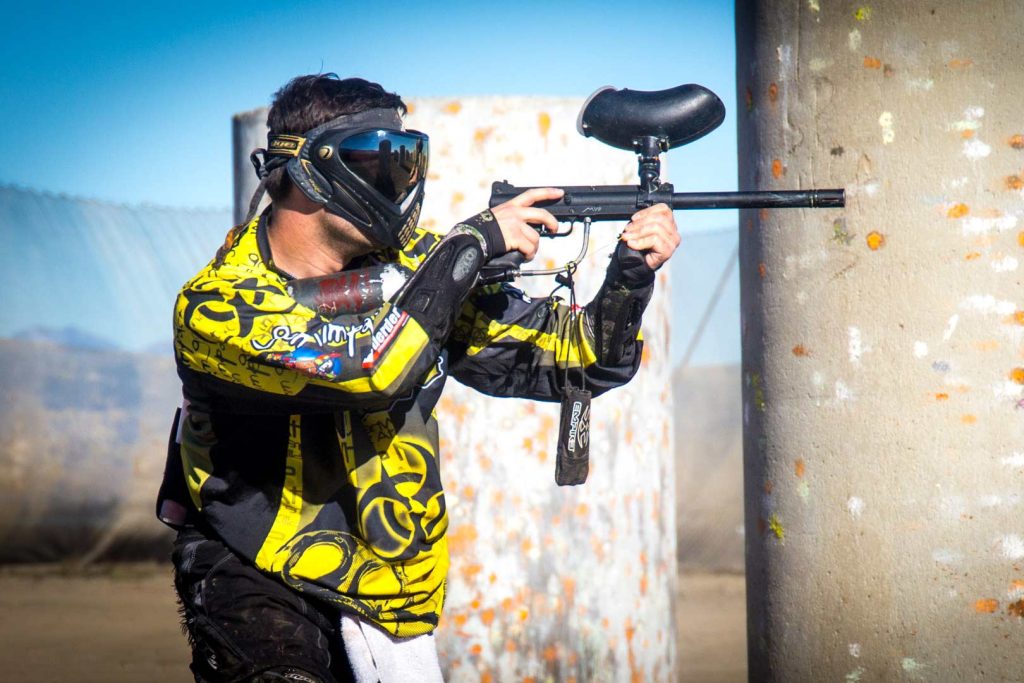 Escape rooms
A new idea that has got very popular in the stag do world over the last decade is Escape Rooms. They are a fun way to let loose and have a great time while working out how to escape within the allotted time. There are various Escape room types you can attend with the groom and his gang.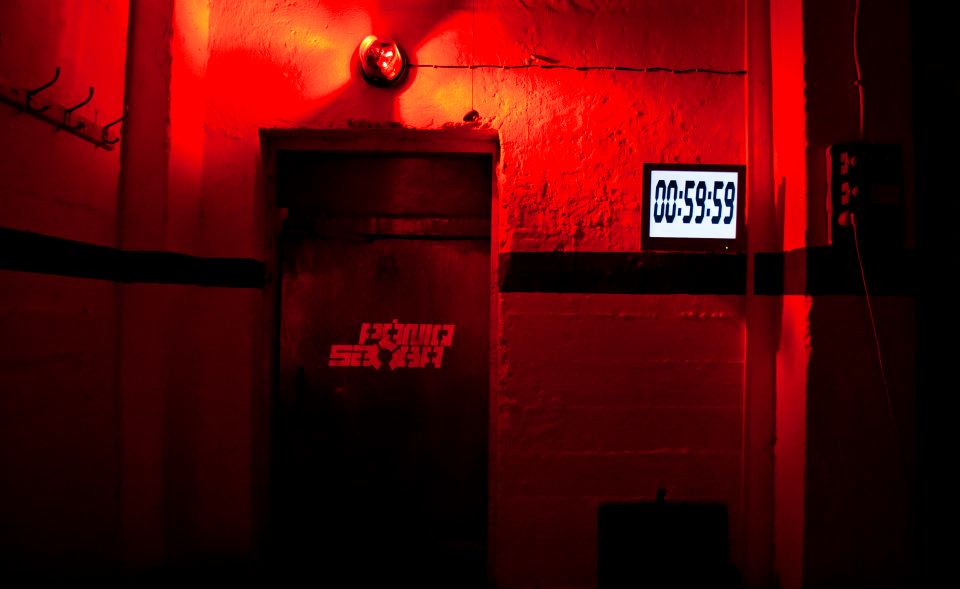 7. A Horror-Themed Escape Room
This is a great idea for those grooms who love a bit of horror. These types of escape rooms are normally set in a scary setting and can be based on a specific film series.
8. A Prison Escape Room
A prison-themed escape room can be a fun option for stags as they make-believe breaking out of jail. The puzzles are normally fun- just don't get caught by the guard.
TRAVEL TIP:Make sure everyone knows the name and address of the accommodation before you go.
Themed costume parties
Another idea for cheap stag dos is themed costume parties. These go down well with the stags as they get to dress up and have memorable photos to look back on in years to come. There are so many ideas for stag parties in themed costumes. Here are just a couple of ideas.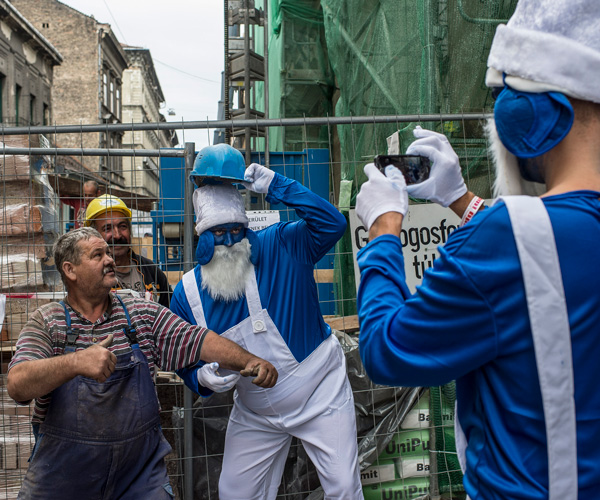 9. Superhero party
A traditional yet popular option for a costume party is a superhero theme. The guys can't get enough of dressing up as their favourite superhero.
10. Cowboys
Another fun costume idea that will keep costs down but ensure the stag weekend is thrilling is a Cowboys theme. With hats and boots, they will look the part.
Local festivals and events
It's a good idea to look locally if you are considering a cheaper stag weekend. You would be surprised at what local festivals and events might be in your area that would make for a great stag. Here are just a couple of ideas of festivals and events the grooms and stags might enjoy.
11. Beer festival
A beer festival is a great event for a blow-out stag. They can try all the different beers and ciders on offer while enjoying the live music.
12. Food festival
Another great local festival to look for is a food festival. Whether it's a cheese festival or a pie festival, these always make for a fun and delicious cheap stag idea.
BBQ and garden parties
You can also have a home-based stag if you are looking for the cheapest stag ideas. One way to have a fun stag at home is via having BBQ and garden parties. They are a great chance for the groom to laugh while enjoying some great food and embracing the home comforts. Here are a couple of ideas for BBQ and garden parties.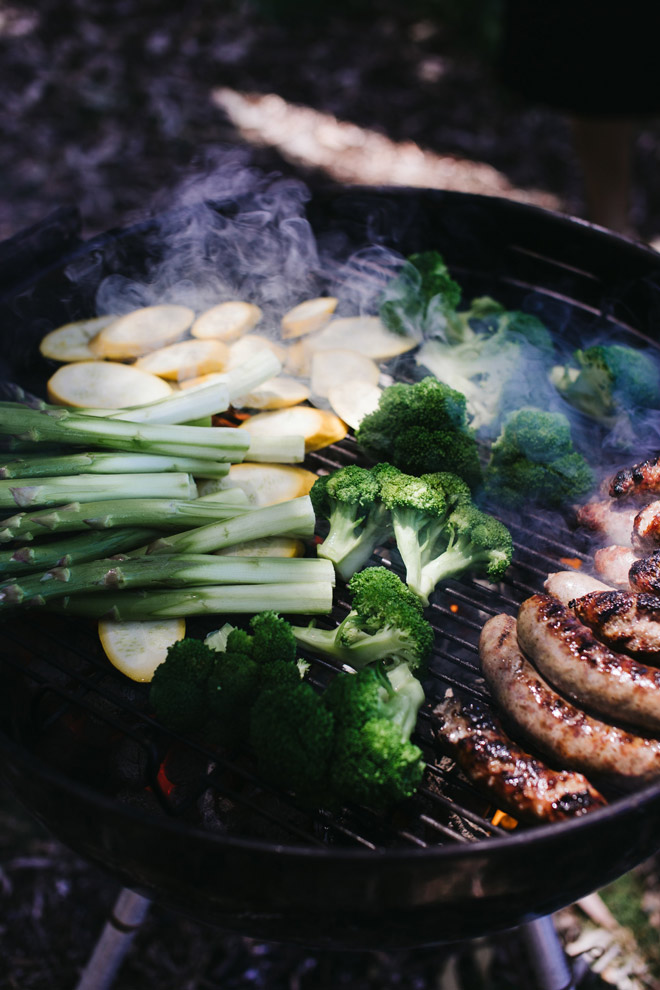 13. Pizza Oven Garden Party
If one of the stags has a pizza oven, why not arrange a garden party at their home and make up some great pizzas to cook on their pizza oven?
14. Outdoor movie night
You could get the BBQ on the go and then have an outdoor movie night for the groom and his stags. Hire a cinema screen and provide cheap drinks and snacks.
DIY casino nights
A casino stag is always a fun activity that grooms love to do on their stag nights. They love chancing their fate on their last night of freedom. And it's easy to arrange a cheap casino night in the comfort of your home for the groom and his gang. Here are a few ideas for DIY casino nights.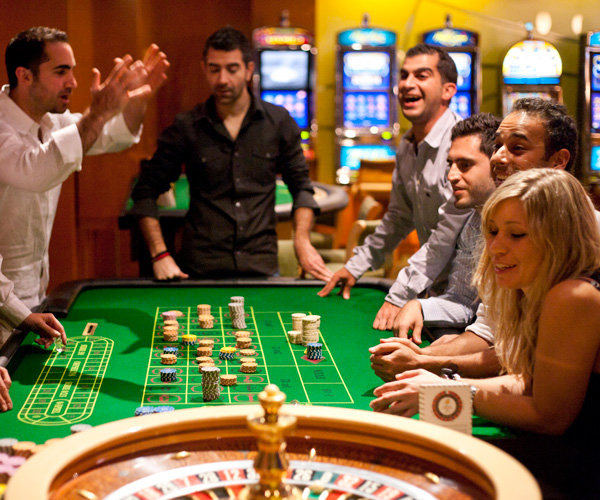 15. Arrange a Blackjack Event
A traditional game that is always popular with the stags is Blackjack. You can offer some prizes and easily pull off a winning Blackjack event from your home.
16. Poker Night
Get the boys altogether for the ultimate poker night for the stag do. Create a fun setting, serve some snacks and then it's time to deal.
PRO TIP:Remember to plan some downtime into itinerary to allow rest and relaxation
Video game tournaments
If the groom is a video game fan, video game tournaments can be a great bargain stag idea that can be easily done from your home. Guys love having some competition on their favourite games and if you provide snacks and drinks, it can be an epic night. Here are a couple of video game tournament ideas.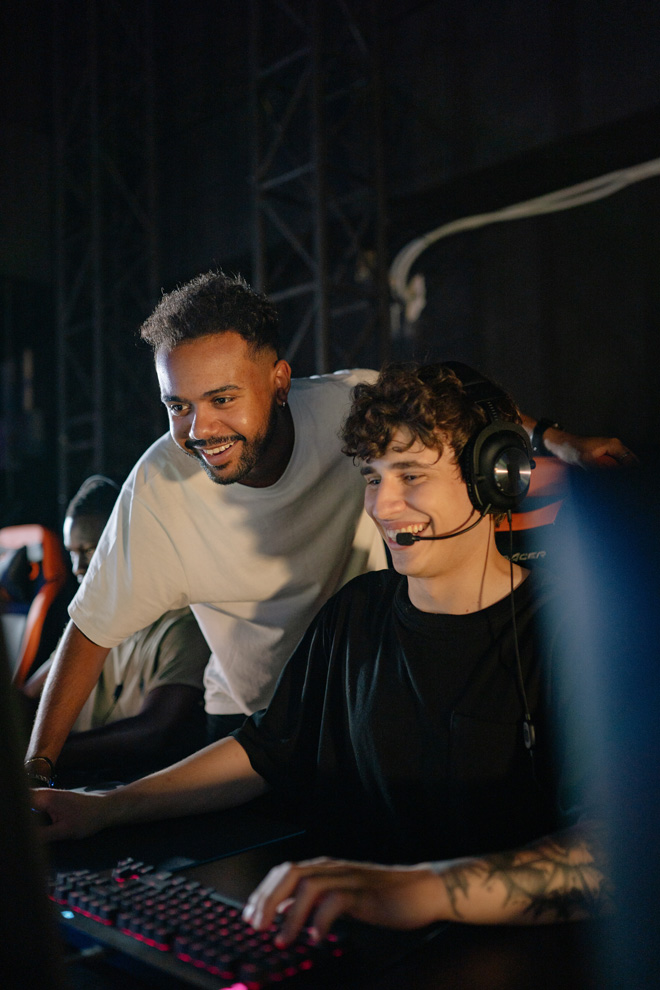 17. Retro games tournament
Bang-on-trend is retro gaming so whether the groom's thing is Pacman or Mario, it's a great idea to get the retro games out and get into a fun tournament with a retro theme of course.
18. Console tournament
Who can win on the most consoles? Find out the ultimate video game tournament winner by playing a round-robin style tournament- just remember to get a medal for the winner.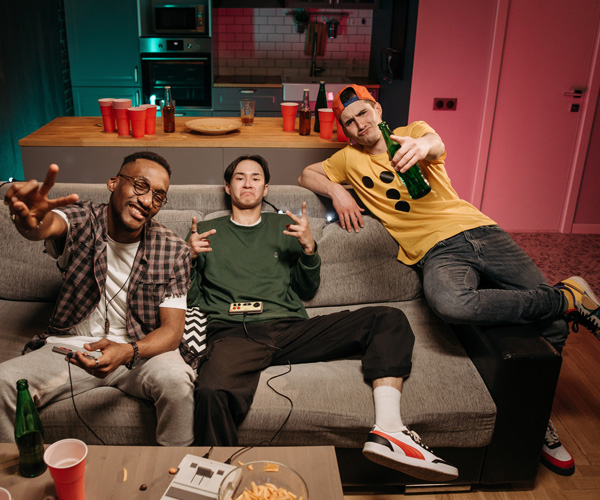 Home-based escape rooms
While we have talked about the benefits of escape rooms above, it's not necessary to always have them outside the home if you are looking for a basic stag. You can arrange an escape room for your home within a budget just using some normal things you can find around the house. Here are some home-based escape rooms which will bring the fun into your home.
19. A Bank Heist
You could easily hold a bank heist style escape room in your home. Just get some fake money, create some fun quizzes and let them work against the clock.
20. A Haunted House
It's easy to arrange a haunted house-themed escape room on your property. Just make sure you create the ultimate spooky setting and create some great quizzes and riddles for them to solve.
Conclusion
Organising a Stag Do doesn't have to be an expensive task. While you want the groom to have an unforgettable, memorable stag do, there is no need for it to blow your budget. As we have looked at in this article, there are so many great ideas out there that will make for the perfect stag for the groom and his gang.
Therefore, Stag Madness will help you to find the right stag for the groom and his friends and family within the necessary budget with the activities, accommodation and food and drink he will love. So don't hesitate to get in touch today for cheap stag do ideas.
Frequently Asked Questions
How do I set a realistic budget?
The first thing you should do is figure out how much you can spend for the stag do. If multiple people are paying, a discussion needs to be had on how much there is to spend so you can allocate funds for particular activities and essentials such as accommodation. Remember the trick is to get the right balance of fun and affordability.
How do I pick the most affordable destination?
Going to a great stag destination doesn't need to cost the earth. There are several budget-friendly UK cities such as Edinburgh, Liverpool and Cardiff. And if you want to go to affordable European destinations, there are places such as Budapest, Prague and Warsaw to discover.
When is the most affordable time to set the stag do?
You should organise the stag during the off-peak season if you want the best rates for the stag do. Weekdays tend to be much cheaper than weekends and it's best to avoid the summer holidays. You can plan around upcoming special deals if you go through a stag do packages organiser.
How do I choose the most cost-effective accommodation
It's always a good idea to look at the most affordable hotels and hostel options to cut down costs. You could always go down the route of Airbnb offerings and other short-term rentals that do good deals. You can often get group discounts and packages too which cuts down costs.
What are affordable food and drink options?
To keep costs down on food and drink, it's worth looking out for some group meal discounts. You could always enjoy a round of happy hour for pre-dinner drink deals. Another way to cut down the costs is to cook together as a group which is a fun activity while keeping the budget down.