Whether you're looking for a cosy pub or a famous ruin bar, this guide will help you navigate the city's drinking scene and find the perfect spot for your night out.
Table of Contents
Understanding Budapest's Bar Culture
Budapest is known for its thriving bar culture with something for everyone for that epic night out. They are most known for their ruin bars which have now got a high presence in the city centre.
As well as ruin bars, Budapest's thriving bar culture includes cocktail bars where you can enjoy a cocktail or two in a cultural space, craft beer pubs where cold beer is on top and traditional Hungarian Kertek gardens which are popular during summer nights.
Ruin Bars: A Must-Visit Experience
Budapest is most well-known for ruin bars. Some of their biggest ruin bars are located in their Jewish quarter. A must-visit experience while in the Hungarian city, they tend to be situated in unusual areas such as old factories or abandoned buildings. The bars are truly unique and have a lively atmosphere. They are popular for a stag party as they are so different to normal bar settings and offer a unique, quirky experience. They are often filled with mismatched furniture. You will also find quirky decorations that help to make the abandoned building a gem.
Szimpla Kert
One of the most well-known ruin bars in Budapest is Szimpla Kert. If you are looking for a traditional ruin bar, you need to visit this famous bar which attracts tourists as well as locals who are looking for a ruin brew.
Instant
With its unique atmosphere, Instant ruin bar is located in the heart of Budapest. Filled with quirky decorations and an inside and outside area.
Fogasház
Have the time of your life in Fogshaz which offers cheap prices as well as a labyrinth sized danced floor. A popular ruin pub, they often have events during the week.
FUN FACT:Stag dos are commonly held the night before the wedding, but they can also take place a few days or weeks earlier.
Classic Bars with a Twist
Some classic bars are full of traditional features yet they will wow you with their modern twists. You will find that while they offer everything you get from a traditional bar in Budapest, they have implemented some exciting new features that will ensure you have the best night out ever while in the city. With both tradition and innovation, you will find great bars in the city centre and beyond that will ensure you have an amazing time.
Boutiq'Bar
Known around the world, Boutiq'Bar is even on the World's 50 Best Bars lists. The perfect night out, the popular Budapest bar is the ideal spot for those who love cocktails. While offering some elements of a traditional cocktail bar, it is minimally decorated.
Holdudvar
One of the best places to party the night away, you will find Holdudvar all over Instagram Budapest. It's a beautiful setting that will be perfect for those looking for somewhere to go in the summer months with a significant outdoor area.
The Old Man's Pub
With live music every night, you can enjoy a wealth of different genres of music while enjoying some of the very best Hungarian Wine. A busy spot, The Old Man's Pub is a popular hotspot in the city.
Cocktail Bars: Mixology at Its Finest
Cocktail bars are thriving in the popular area of Budapest and are a great choice for a night out. Offering a variety of establishments, you can learn all about mixology and even get the chance to craft unique and delicious cocktails. Whether you fancy something new and exciting or want to try a traditional gem, these creative and innovative choices make Budapest the place to go.
Blue Fox The Bar
Inside the Kempinski Hotel in Budapest, you will find this chic bar which offers the most amazing cocktails. With the creative choices, you can expect a unique offering which will tickle your tastebuds.
Kiosk Budapest
Another amazing place you will want to check out in Budapest is Kiosk Budapest. Situated in Budapest, you will find the place is eclectic and offers the best set of cocktails that you will want to try and enjoy all night.
Tuk Tuk Bar
With an amazing range of cocktails, this Tuk Tuk bar is bursting with a charming atmosphere. From spicy to sweet, there is something for everyone with this quirky list of cocktails at the bar in the heart of Budapest.
PRO TIP:Plan a mix of activities that cater to different interests and energy levels.
Craft Beer Bars: Hoppy Delights
Craft beer has gained popularity in the city with the beers on tap in many of the local craft beer bars. It's now a great place to go for craft beer enthusiasts and can be spotted at beer bars as well as breweries and festivals in Budapest. There are so many great places for you to find the best craft beer in the city of Budapest. Whether you choose a craft beer bar or a unique brewery, it's now popular with the locals as well as tourists.
Élesztő Craft Beer Garden
Offering plenty of craft beer, you can enjoy a night out at the Élesztő Craft Beer Garden which is situated in a warehouse-type venue and has a great terrace. With a traditional bar feel, you will be pleasantly surprised by the amount of craft beer.
Hopaholic – In Hop We Trust
In the very heart of Budapest, you will find Hopaholic which offers a fantastic range of craft beer as well as other spirits. With a good ambience, you will enjoy the lively, fun bar.
Jónás Craft Beer House
A beautiful craft beer house that would be ideal during the scenic summer, there is a great range of local craft beers on rotation which will please those craft beer enthusiasts.
Wine Bars: Sip and Savor
Wine bars are also a popular choice in Budapest with many showcasing the vibrant wine culture in the area. With Hungarian wines as well as other international favourites, they are a great place to go and enjoy the wine on offer. When you visit one of the wine bars, you could even do a tasting experience. This is a great way to try some traditional Hungarian travels while in Budapest.
Doblo Wine & Bar
Situated in the city centre of Budapest, the wine list is extensive here at Doblo Wine & Bar. From Hungarian wines to international favourites, they often conduct wine tastings and events.
DiVino Wine Bar
The DiVino wine bars in Budapest come in multiple supplies in the city with several choices to enjoy a glass of affordable wine. Whether you want red, white or rose, you can choose some Hungarian classics in a relaxed atmosphere.
Kadarka Wine Bar
Situated in the popular Jewish Quarter, this bar offers mainly Hungarian wines, especially those smaller producers. The staff offer recommendations and it feels like a laid-back, charming bar.
Rooftop Bars: Sky-high Views
The roof bars in the city are some of the best places to enjoy a beer while viewing the breathtaking, scenic views of the city of Budapest during a luxury stag do. Experience the city's skyline while sipping on your favourite drink.
360 Bar
A rooftop bar which oozes charm is the 360 Bar in Budapest. Lively and unique, there are plenty of cocktails as well as delicious food.
St. Andrea Wine & Skybar
On-trend and fashionable, this rooftop cocktail bar is upmarket and charming. With brilliant outdoor views, you can experience gorgeous, scenic views from the outdoor terrace.
High Note SkyBar
The High Note SkyBar is a rooftop bar that will be enjoyed during the summer. The pub has delicious food, craft cocktails and gorgeous views of Budapest.
Live Music Bars
If you and the groom are all about the music and not necessarily the beverages, these are the bars you have to check out. The drinks will be great, but the live music is going to blow your ears off!
Groove to the Beat
Budapest has a thriving music scene where you can enjoy a great night out while enjoying listening to some beautiful music. With a lot of the bands hosting local bands and even some more well-known artists, these are a popular choice of bar in Budapest.
Budapest Jazz Club
For those who are fans of jazz, they should head to the Budapest Jazz Club in Budapest. With wonderful live acts as well as a piano, you can enjoy a drink or two while listening to the beautiful tunes.
Akvárium Klub
An extra-special live music bar, there is a great patio area with traditional and Hungarian favourite drinks and even an area under the glass-bottomed pool to enjoy a drink or two.
Szimpla Music
Situated in the popular Jewish Quarter, this bar offers amazing drinks and food as well as live music and dance floors.
While there are well-known ruin bars, rooftop bars and craft beer bars, there are some secret bars that offer the ultimate night out. These unique and intimate venues are a great choice for a memorable stag weekend idea that you will never forget.
Központ Bar
A hidden treat, this unique bar is situated in the popular party district in Budapest. The two-storey bar offers unique drinks and food in the basement bar.
Pótkulcs
Situated in a former light engineering workshop, this unique and quirky bar is a great place to enjoy a drink on a night out in Budapest.
Rumpus Tiki Bár
You can feel like you are in Hawaii, not Budapest, in this quirky bar which is intimate yet lively and beautifully decorated.
Bar Districts: Where to Find the Best Bars
District VII – The Jewish Quarter
The well-known Jewish Quarter (District VII) is the most popular area for a night out in Budapest. Situated in the heart of Budapest, Hungary, you will find a wealth of bars in this area from rooftop favourites to ruin bars.
District V – Belváros (City Center)
Belváros, often known as District V, is another area which is popular in Budapest. You can find some of the best bars in this area which is known for its landmarks and bustling atmosphere.
District VI – Terézváros
Just west of District V, you will find the area of Terézváros which is known as District VI. This popular area has a wealth of brilliant bars that offer traditional and international drinks and food.
Bar Snacks and Local Delights
Langos:
One of the most delicious treats you can experience while enjoying your dinner is Langos. The dough is deep-fried and then topped with a sweet or savoury treat.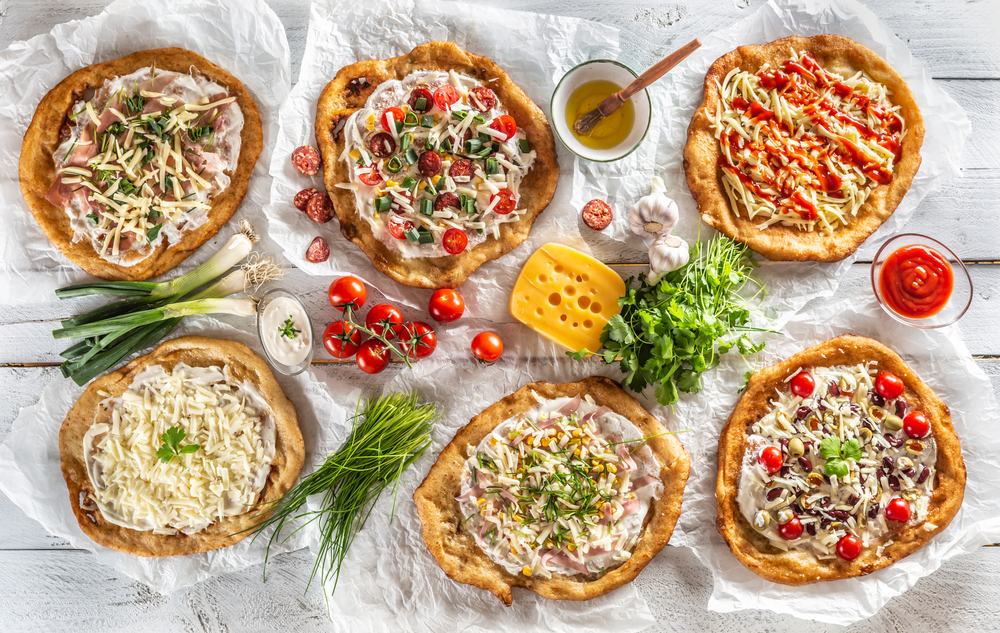 Goulash Soup:
Another dish which is enjoyed with a craft beer or two is Goulash Soup. The hearty bowl of soup is a traditional Hungarian dish and is a beef stew with vegetables completed with paprika.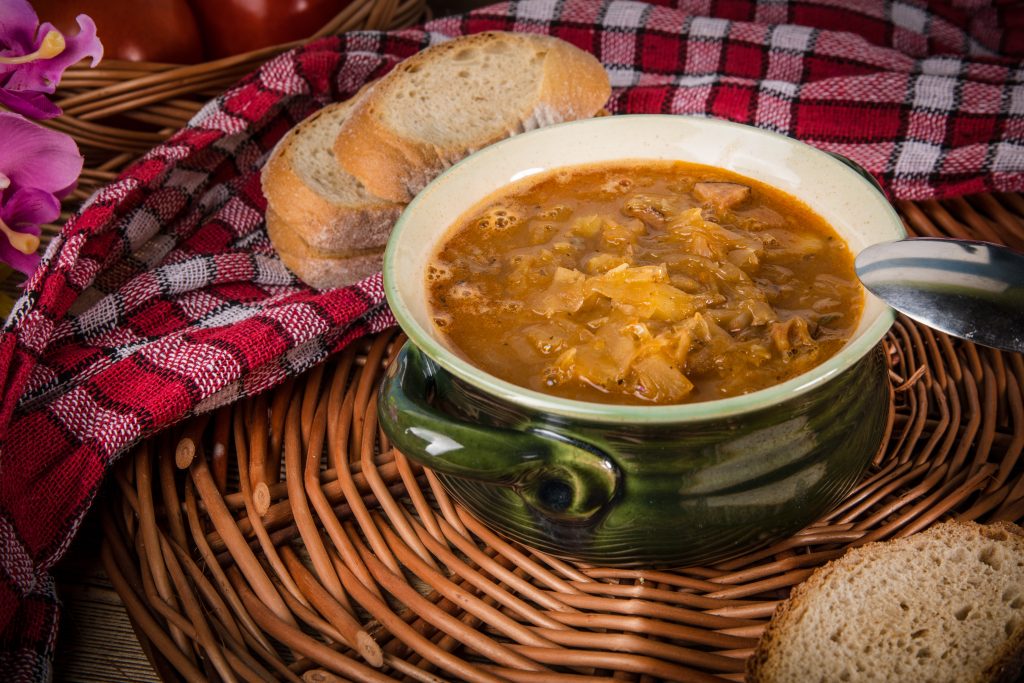 Chimney Cake:
A sweet treat enjoyed with a cocktail is the sweet treat of chimney cake. The pastry which is coated in sugar is normally filled with ice cream.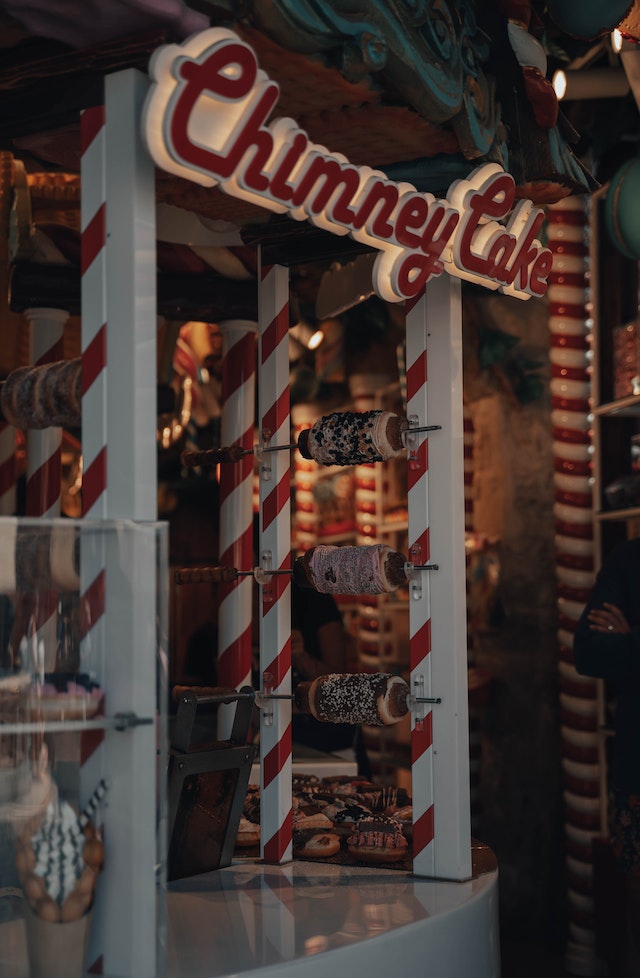 TRAVEL TIP:Learn a few basic phrases in the local language to help you communicate with locals.
Conclusion
There are some great bars in Budapest. So it's a good idea to liaise with the groom and the gang to find out what kind of bar they may want to try. Whether they want to go to a ruin bar or a rooftop bar, you can arrange the ultimate bar night out through stag do companies like Stag Madness and ensure you all have an enjoyable trip.
Frequently Asked Questions (FAQs)
Are bars in Budapest smoke-free?
Smoking in indoor public places, including bars, is generally not allowed but they may have designated smoking areas.
Is tipping customary in Budapest bars?
It is customary to leave a small tip while in Hungary for good service.
Can I pay with a card or should I carry cash?
While you may want to bring some euros, most establishments do accept cards.