From bustling cities to scenic countryside, Europe offers a diverse range of options for your bachelor party. Whether you're looking for a wild night out or a more relaxed weekend away, Stag Madness has great packages in Europe.
In this article, we'll explore the top 10 European stag do locations and what makes each one unique with the perfect mix of excitement, nightlife and unforgettable memories. So grab your passport and let's get started on planning the ultimate stag party!
Table of Contents
10 Best European Stag Do Locations
1. Prague, Czech Republic
One destination which has been a long-time favourite stag do destination is Prague. The enchanting capital city of the Czech Republic is well-known for stag dos all-year round with the weather blissful, especially in the spring and summer. The popular European stag destination is known for its stunning architecture, rich history, and vibrant nightlife. It's no wonder that it's a popular destination for stag dos with landmarks like Prague Castle and Charles Bridge.
If you do want to visit Prague, you can expect affordable prices and numerous traditional Czech pubs, beer gardens, and breweries. There is also a great range of accommodation options in the busy city. Prague, the European capital, is a stag do dream come true.
2. Budapest, Hungary
Another great destination is the Hungarian capital of Budapest. Budapest is popular with stags who find that the wonderful European destination offers a unique blend of culture and epic party vibes. There is plenty of history to enjoy with favourite spots for stags to sightsee including the Hungarian Parliament Building and Buda Castle. For relaxing, the thermal baths are a recommendation with stag parties enjoying a day unwinding at the city's thermal spas of Széchenyi or Gellért.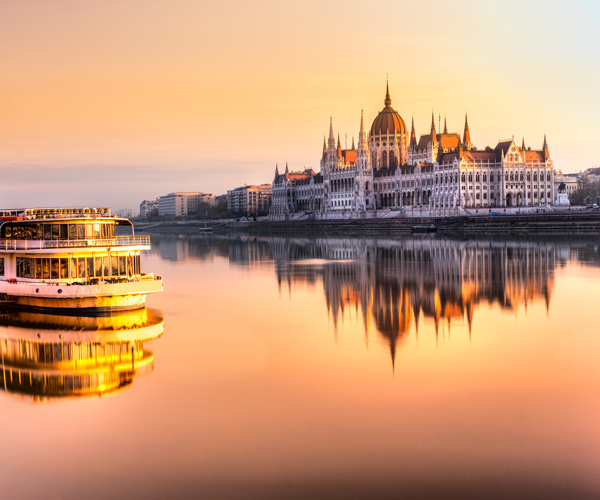 Budapest has a diverse nightlife scene with a wide range of bars, clubs, and party venues. In particular, the city is known for its famous ruin bars, which are unique bars set up in abandoned buildings or courtyards, providing quirky interiors and a buzzing atmosphere for partygoers. If you're looking for something more adventurous, why not try a beer bike or escape rooms while you are in Budapest?
3. Barcelona, Spain
Buzzing with life, especially during the summer months, there's nothing like Barcelona if you are looking for stunning sandy beaches in a vibrant, beautiful capital city. Sun, sea, and sangria – what more could you ask for? A stag of dream awaits you if you head to Barcelona which offers the ultimate combination of fun stag with beach holidays. Spend dreamy days on the beach before hitting plenty of clubs in the evening.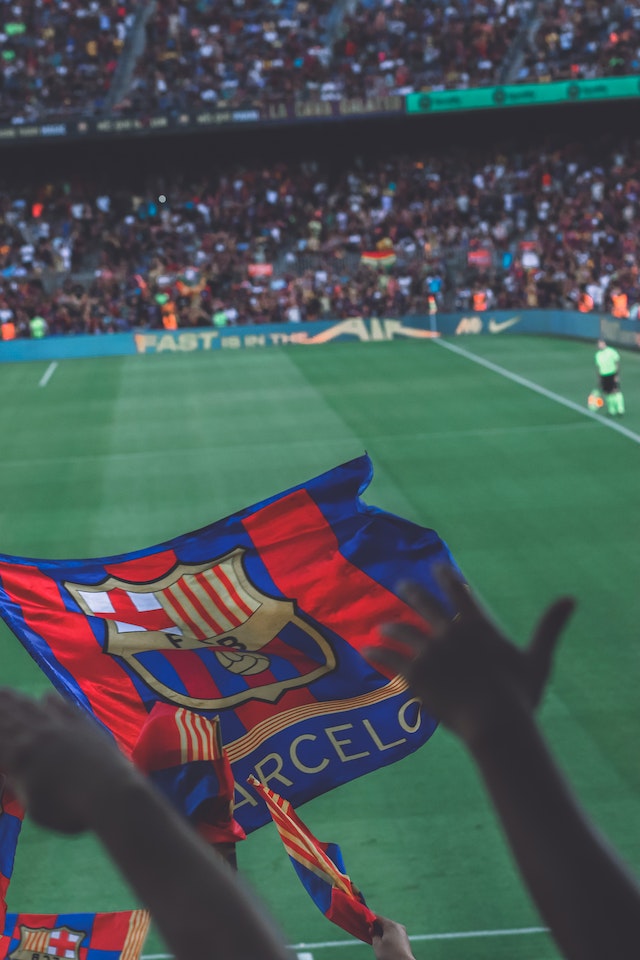 Barcelona is the perfect spot for a beach-based stag do with its lively nightlife scene and fantastic bars where they can indulge in traditional Spanish tapas. If the groom loves football, why not arrange to see a football match at the iconic home of FC Barcelona? Or head to the sea with plenty of beach sports and yacht parties. The possibilities are endless in this vibrant Spanish city.
4. Dublin, Ireland
Another popular option for a legendary stag is the city of Dublin. Full of charm, vibrance and friendliness, you can enjoy the famous Irish hospitality. Perfect for a stag weekend with a hearty dose of "craic" (fun), Dublin is the place to be. One of the reasons why the city is so popular is that it has a great range of fun activities for stags.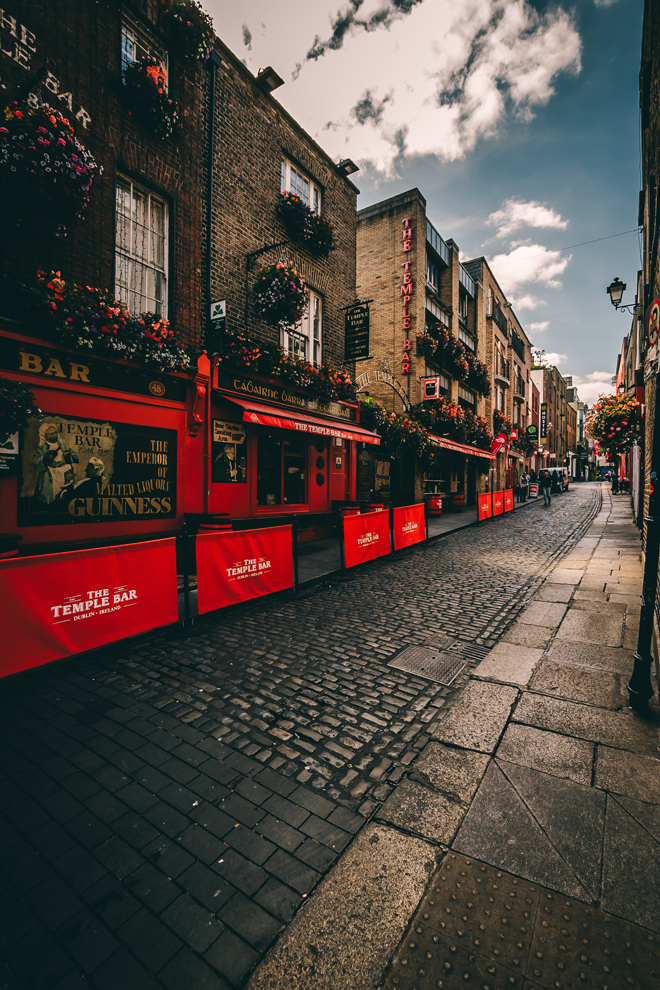 With traditional Irish pubs, Dublin is very well-known for its pub scene. A pint of Guinness is a must to enjoy the Irish experience and you can even take a trip to the Guinness Storehouse or some pubs even offer guided tours and beer-tasting sessions. Stag parties can explore the city's traditional pubs, and soak in the lively ambience before hitting the Temple Bar district with its lively clubs.
5. Amsterdam, Netherlands
Another popular destination which is a traditional, long-term favourite with stags in Europe is the Netherlands capital of Amsterdam. Offering one of the cheapest stag options, there are picturesque canals to lively nightlife. There are plenty of ways to explore the wonderful city. The stags can hire some bikes and enjoy a ride around to discover the city's stunning scenery. A canal cruise is also a great way to see the city and the stags could even have a guided tour and even rent their own private boat.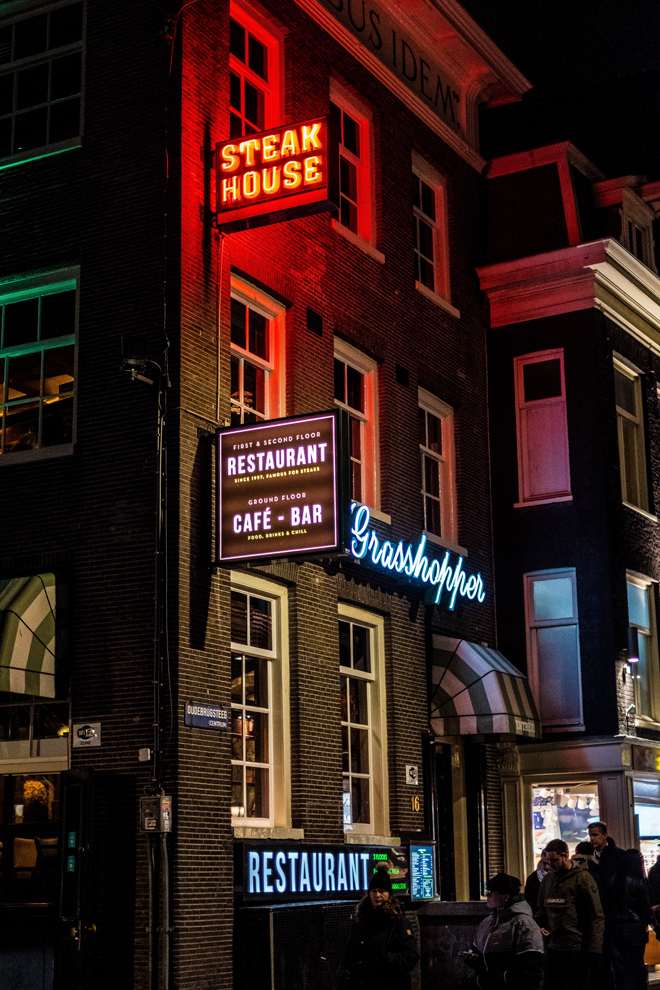 Nightlife is always a popular choice with Amsterdam known for its friendly attitude to stags. The Red Light District offers a fun night out with strip clubs galore as well as plenty of bars and clubs to enjoy some booze and dance. With the perfect combination of culture and nightlife vibes, there's something for every kind of stag in Amsterdam.
6. Riga, Latvia
Another location that is popular although less well-known with stag dos when they are heading to Europe is Riga. The capital of Latvia is fast becoming a popular luxury stag do destination thanks to its unique blend of culture, affordability, and diverse activities. If you are looking for affordable prices for the stags, Riga offers a lot cheaper prices than other European cities. Adventurous activities are a great way to enjoy a stag in Riga. From bobsledding to shooting ranges, there's no shortage of adrenaline-pumping experiences in this Baltic gem.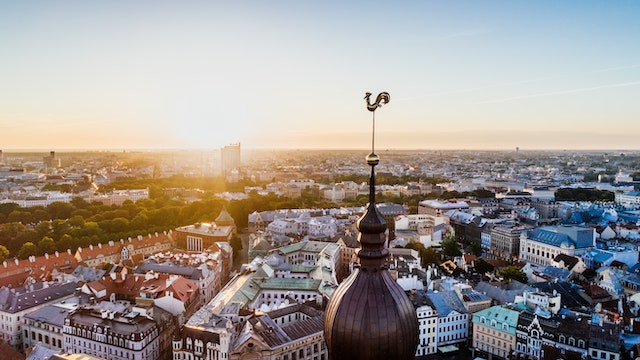 The city also has a very lively nightlife with a great range of bars, clubs and casinos in the party capital. Stags can have the night of their life while trying some Latvian tipples. The Old Town is also a great place to visit if the group are looking to sightsee during their trip. With stunning streets and historic sites like Riga Castle, it's great to learn more about Riga.
7. Krakow, Poland
Another great destination to visit for an epic bachelor pad is Krakow. The ideal destination offers those looking for a stag do with a twist. While there is a bold city nightlife, there are bundles of history and culture. The Polish city is a great place for a weekend of freedom with reasonable prices. The pub culture is lively with the locals welcoming you to try a range of local Polish beers. There are plenty of craft beer bars in Krakow and you can enjoy a drink until late in the beer gardens. The local vodka is worth a taste too.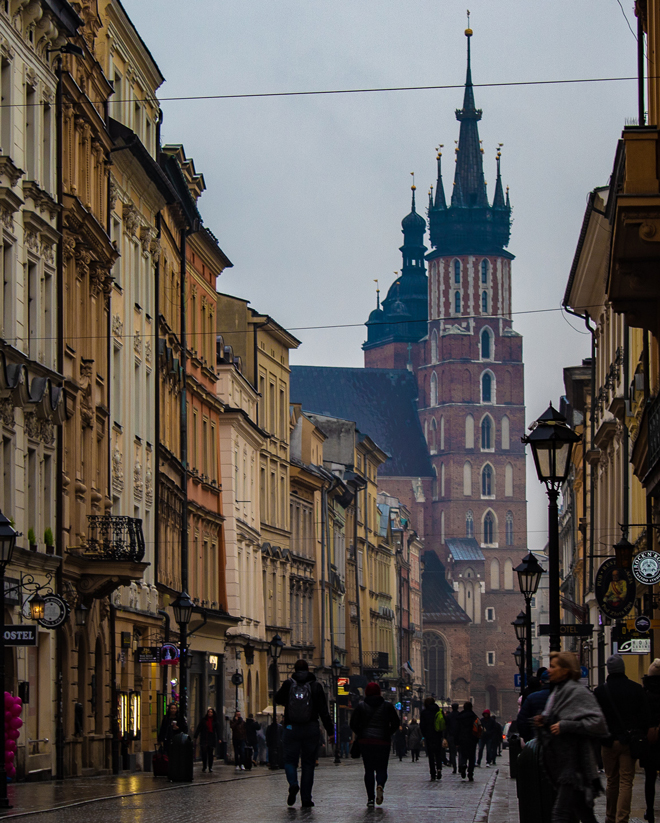 The culture on offer for stag parties includes the landmarks of Wawel Castle and St. Mary's Basilic. There are also plenty of activities to do while in the Polish capital with fast-paced fun at a reasonable cost. With its rich history, stunning architecture, and vibrant nightlife, this Polish city is sure to impress.
8. Berlin, Germany
Germany is another destination you should consider for a stag do in Europe. Berlin is a city that never sleeps. It's full of vibrant nightlife, beautiful landmarks and delicious, German food to try. With an independent style, stag groups can explore unique art galleries, quirky shops, and street food markets. There is also plenty of landmarks to spot in the German Capital including the Berlin Wall Monument and the Reichstag building.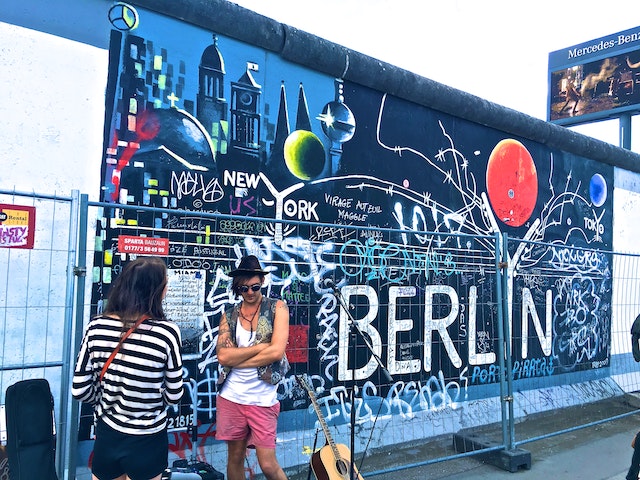 Berlin is known for its popular German beer culture with many beer gardens being gathering spots for stag dos. Make sure to check out the city's legendary clubs and bars for a night to remember. From underground clubs, trendy bars, and the electronic music scene, there is a lively party atmosphere in Berlin.
9. Lisbon, Portugal
For those looking for a beautiful city full of charm, Portugal's Lisbon is the European city to visit for the stag. Lisbon is a charming city that boasts a fantastic climate, friendly locals, and a buzzing nightlife scene. While in the gorgeous city for the stag, the party needs to go to one of the sandy beaches that are known as one of the most beautiful in Europe. Enjoy a lazy beach day or try an activity or two on the sand. The stags can head to try the delicious Portuguese food and drink including traditional dishes such as grilled sardines at one of the top-class restaurants or street markets.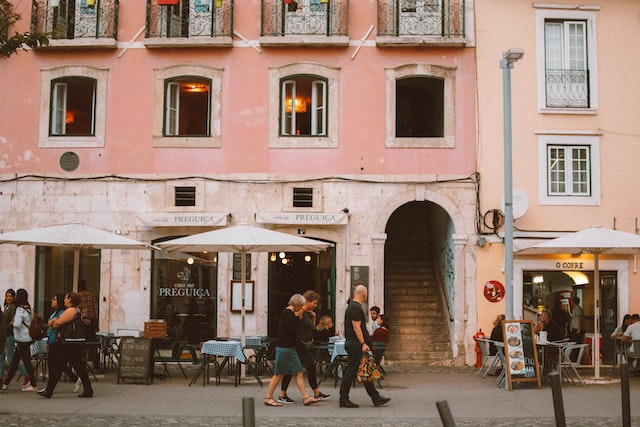 The city offers a mix of traditional Fado music venues, trendy rooftop bars, and lively nightclubs, providing options to suit the different preferences and tastes of the stags. The city's lively Bairro Alto district is perfect for bar hopping and experiencing authentic Portuguese nightlife.
10. Bratislava, Slovakia
Last but not least, Bratislava is a hidden gem that offers a unique stag do experience in the heart of Slovakia. This quaint city is one of the smallest on our list but has plenty to do and see for stags. It is known for its medieval charm, friendly atmosphere, and surprisingly vibrant nightlife. With a range of stag weekend ideas like go-karting, paintball, and wine tasting on offer, Bratislava is an excellent option for those looking for something a little different.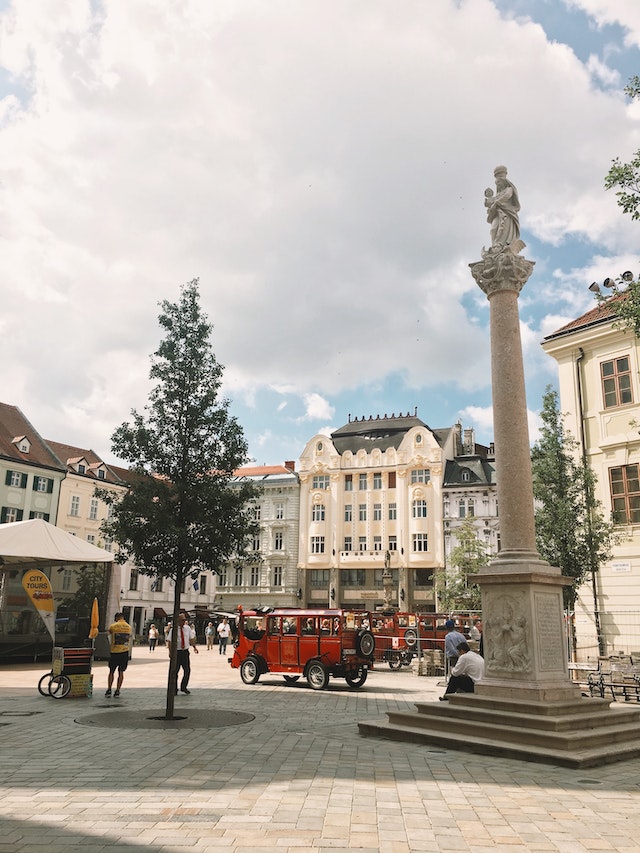 The evening can be filled with a visit to the vibrant nightlife scene with cocktail bars, clubs and traditional Slovakian pubs the perfect hotspot for stag dos. Fill the days with trips around Bratislava's Old Town, a gem with great ambience and style. A rising favourite with stag parties visiting Europe.
FUN FACT:The word 'stag' means strength and masculinity- perfect for the groom!
Factors to Consider When Choosing a Stag Do Location
Before you make your decision, there are a few factors to consider:
1. Budget
It's important to choose a location that suits everyone's budget for the stag do. Some of the destinations on our list in Europe are more affordable than others. Therefore, make sure to factor in the cost of accommodation, activities, and food and drink when deciding the best location for the stag do.
PRO TIP:Book as early as possible to get the best rate available.
2. Activities
What kind of activities would the groom and his stags enjoy doing? It's a good idea to talk to them about this first before choosing a destination. Whether the groom is really into outdoor adventures, enjoys cultural experiences or wants a wild night out, make sure the location you choose offers the right type of stag.
3. Group Size
Keep your group size in mind when selecting a destination. Some locations in this list may be better suited to smaller groups, especially if everyone wants to spend the whole time together. So work out the guest list first before picking a European destination for the stag.
4. Accessibility
Another thing you need to do is consider the ease of travel when choosing your stag do location. If you are limited to time or how people get there, this will impact where you should choose. After all, convenient transport options can make a big difference in the overall experience for the groom.
TRAVEL TIP:Do check everyone's passport is in date before the airport- stops anyone from being left behind!
Conclusion
As we have discussed, there are the top 10 European best stag do locations. Remember to consider budget, activities, group size, and accessibility when making your decision so that the stag do is the right one for your groom. Stagmadness will help you to plan the ultimate stag do!
FAQs
What's the best time of year to plan a European stag do?
The ideal time depends on your chosen destination, but generally, late spring to early autumn offers pleasant weather in most European cities.
Is it possible to organise a stag do on a budget?
Many of the locations mentioned in this article offer affordable options for accommodation, food, and activities. Make sure to research prices beforehand and book through planning stag do companies like Stagmadness to cut costs.
What are some popular stag do activities in Europe?
Common activities include bar crawls, beach activities, outdoor adventures and cultural experiences. It all depends on your group's interests and preferences.
How far in advance should I start planning a stag do?
Start planning for at least a few months to ensure you can secure accommodation, flights, and activities at the best prices.
Do I need travel insurance for a stag do abroad?
Travel insurance is highly recommended to cover any unforeseen circumstances or emergencies.